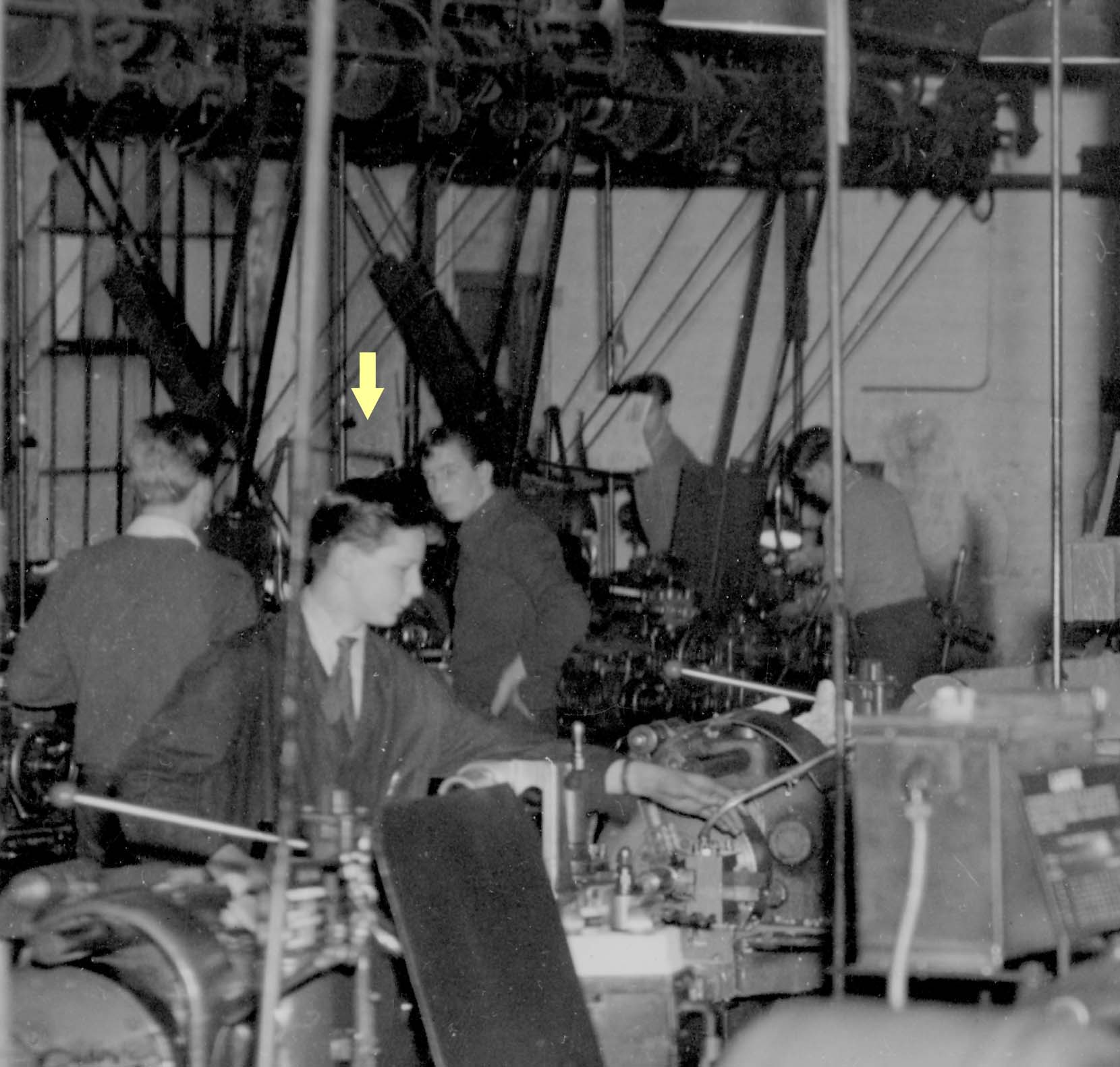 R Hoe & Co Ltd, London 1961
Profile
The maladjusted product of a war muddled mating between an Irish Roman Catholic mother of farming stock and a widely travelled British army major 14 years her senior, I recall my childhood as a rote lesson in tiptoeing on broken glass. Top of my class in the Intelligence Tests fashionable at the time, I came bottom in everything else except metalwork, woodwork and art. From time to time my despairing parents sent me to various Roman Catholic boarding schools both in Britain and Ireland. From age seven I served as choirboy and alterboy in churches, oratories and catherals, granting me a special insight into the cloistered working of church institutions.
Endlessly fascinated by technical devices as a boy, I gained distinction as a 'watch repairer' aged eight! My early career was spent as a mechanical engineer of the Old School; I say 'Old School' because I progressed by the traditional route. A fortunate beneficiary of enlightened post war Tripartite Education, I attained a place in technical college and went on to win an Indentured Apprenticeship, progressing via the tool-room and drawing office to become qualified and eventually going freelance. My early learning differences were explained late in life when I was diagnosed with dyslexia.
In 1979 I launched a new business designing and building vehicle access control systems, and registering several world patents in the process. The company grew and I prospered, but in 2002 my wife, my teenage sweetheart, died suddenly. Having raised two wonderful daughters, dispersed with families of their own, I sold out to retire, remarried and moved to my current address in Petworth, West Sussex.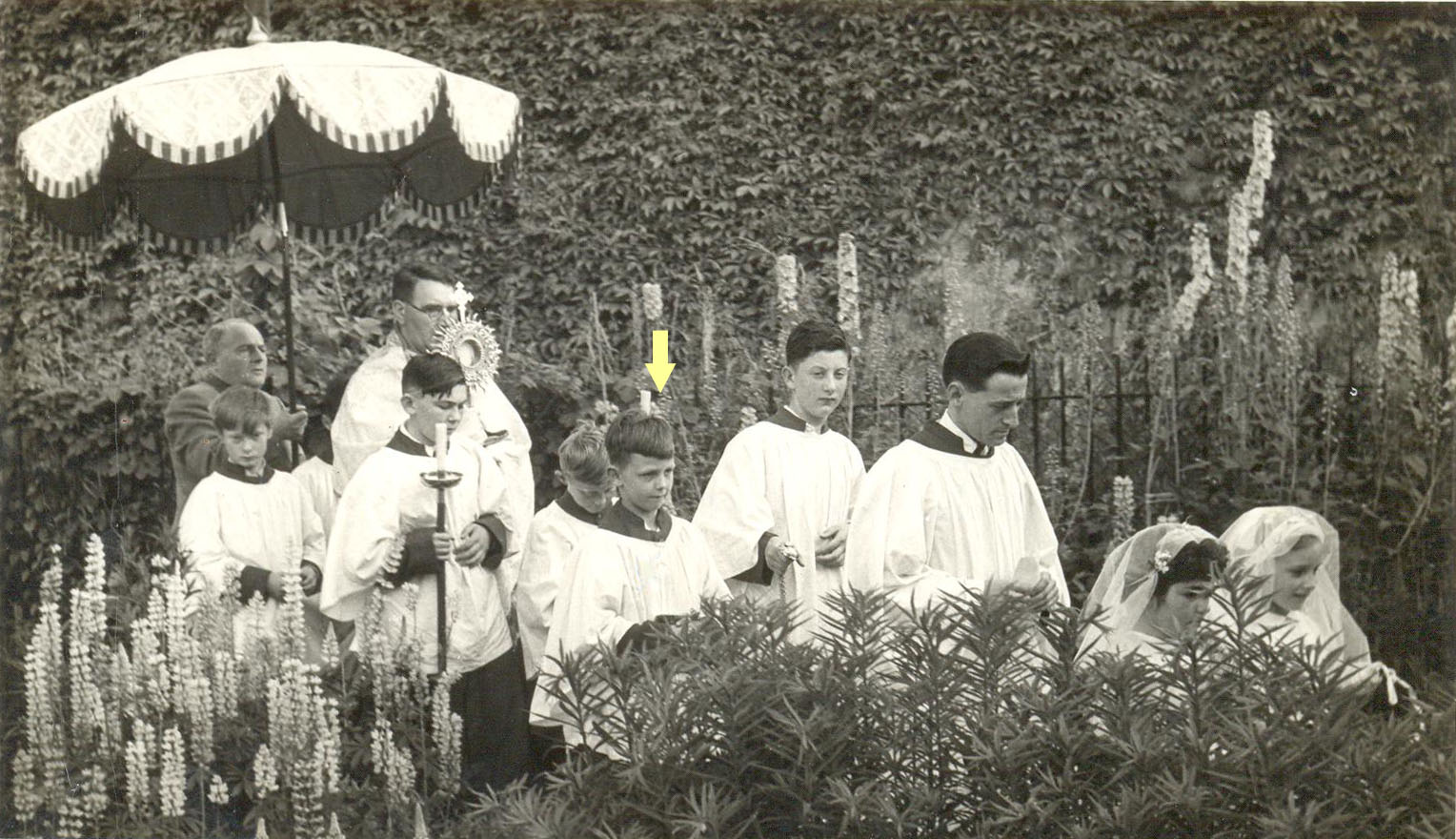 Procession of the Monstrance, Nunhead 1952
I enjoy water sports, dancing and playing music, and I have recently found success in another passion – writing. In my first year of appointment as R Cdre. House for the Chichester Yacht Club, I ordered a revamp of the Club's magazine and put the publication on a digital footing with popular success. An acclaimed poet, I am a prize-winning member of the Chichester Writer's Circle.
During my career I had many technical guides and instruction manuals published and I am currently researching and gathering material for a new book, exploring the phenomenon of ecclesiastical paedophilia.
Please see my News pages.